Composition
Fresh chicken meat 83 %, Flor de Maíz (finest corn flour), fresh salmon, vegetable protein isolate*, mix of peas* and rice, brewer's yeast*, vegetable fibre*, egg*, salmon oil, chicory root* (FOS). (*dried)
Analytical Constituents :
Crude protein:40%, Crude oils and fats:19%, Crude ash:6.6%, Crude fiber:3%, Calcium:1.2%, Phosphorus:1%
Food change
Since cats are very picky, it is recommended to change the food slowly, over several days. In the beginning, only a few kibbles should be mixed with the familiar dry food, to get the cat used to the new smell and taste. This amount can be gradually increased over the next few days. After about a week, the cat will usually be used to the new food.
If your cat still refuses the food, go back to the familiar food and try the change in smaller steps. Please do not let your cat go hungry under any circumstances, as this can be life-threatening for your cat.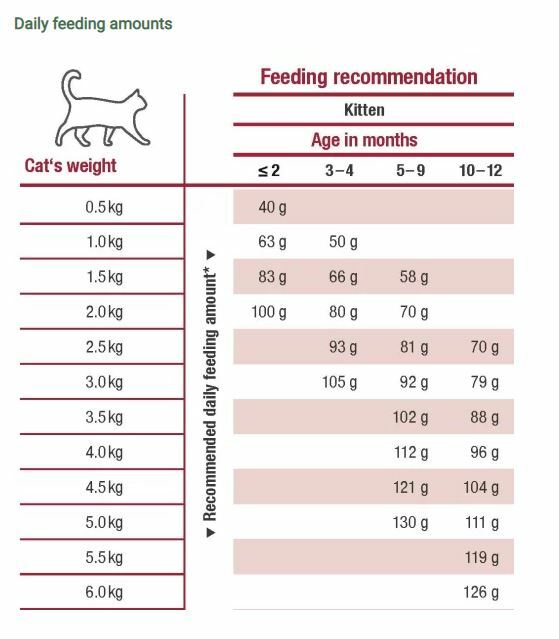 Please note the following points when feeding:
Keep fresh water available at all times.
Start by giving the smallest suggested amount and increase later if necessary.