The PLATINUM difference
Conventional wet food
By adding water or meat broth diluted with water, conventional wet food contains a high level of moisture, although its nutritional value has literally been watered down.
Only the best for our dogs!
For this reason, we pay particular attention to the foodstuffs that are processed for our premium-quality pet food, and deliberately take a different approach:
We do not add water when preparing our PLATINUM MENU – our wholesome wet food is cooked exclusively in its own juice!
Wet dog food of PLATINUM quality
This process is not only particularly gentle but it also guarantees that the nutrients which are crucial for dogs remain natural and undiluted.
All this ensures that our wet dog food is highly digestible.
 
No water, just its own juices: more nutrients
Less is more!
Nutritional value is the key factor – and this is particularly high with PLATINUM MENU.
In addition to outstandingly easy-to-digest ingredients, PLATINUM MENU contains a natural amount of moisture, that is made up exclusively from the own juices of fresh meat/fresh fish.
In contrast to many other manufacturers whose wet food is made of up to 80 % (devoid of any nutrients) water, we do without the artificial addition of water! That is why PLATINUM MENU is extremely rich thanks to the highly digestible and undiluted nutrients:
In practice this means:
Every 375 gram pack of PLATINUM MENU is equivalent in nutritional value to a 800 gram tin of traditional wet food. So your dog needs significantly less!
The PLATINUM benefits
A happy and healthy life
You will notice these benefits just a few weeks after you start feeding your dog with PLATINUM:
A happier life
The ease of digestion takes care of this – the liver, kidneys and skin are not put under strain by ingredients that are of no benefit.
Greater muscle mass
The high-quality proteins from the fresh meat / fresh fish immediately stimulate muscle building.
A shiny coat
The nourishing oils contained in the food and the purity of our ingredients take care of this.
Less "output"
As PLATINUM food is used optimally by the body, the dog has neither wind nor diarrhoea. Even the "little presents" they leave behind are very small and firm.
Perfect for the metabolism
PLATINUM MENU contains high-quality, easily digestible proteins from 83 % fresh meat / fresh fish, which – and this is key – are not heavily denatured by heat when being prepared.

PLATINUM MENU contains a balanced, fully digested carbohydrate content, which corresponds to the composition of the feed in the wild.

No intolerances or allergies
PLATINUM is digested so easily because of its natural, healthy composition that intolerance is very rare. The metabolism is not put under strain by denatured ingredients that can cause inexplicable itching or other skin problems.
Premium packaging
Not only in the preparation without water, but also in packaging PLATINUM is following a different and innovative path.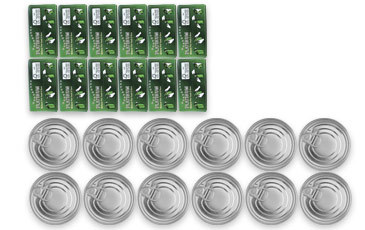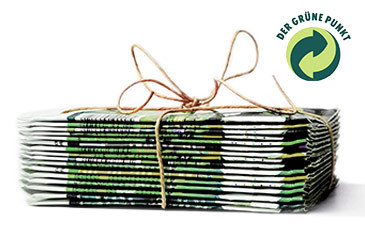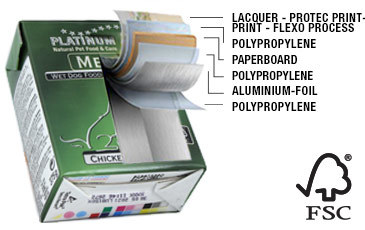 The Tetra Recart®packaging convinces on a variety of grounds: it combines an easy manageable and innovative concept of packaging with a good environmental profile and an econonomical use of ressources.